Remember—you're not alone!
Share your interest in peritoneal dialysis with your doctor and immediate loved ones. Be honest about any concerns and bring up any questions you may have. Talking it through can help you make sure that you will be successful on your treatment.
Start discussing this important life decision with your doctor sooner rather than later.
Getting ready
for peritoneal
dialysis
When considering peritoneal dialysis as a treatment option, it's important to be as informed as possible.
There are certain steps you can take before you even need dialysis in order to be ready when the time comes. Your healthcare team will be your best resource to get you started.
What to expect: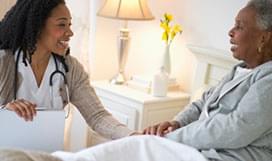 Nurse home visit
Your nurse will visit you at home to help you determine where you should do your treatments.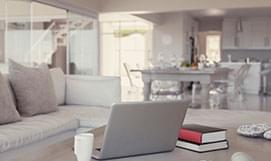 Storing supplies
You will need to reserve some space to store your supplies. Your nurse can help you organize your supplies.
Catheter placement (surgery)
Your catheter needs to be placed a few weeks before you can begin treatment.
Peritoneal
dialysis
checklist
Download our Peritoneal dialysis checklist to help you start a discussion with your doctor about your interest in peritoneal dialysis